Come taste a piece of Carmichael. Blue Sky is conveniently located at Fair Oaks Blvd. and Sutter Avenue.
Delicious Food, Quiet Atmosphere, Authentic Chinese Cuisine.



7323 Fair Oaks Blvd.
Carmichael, CA 95608
(next to McDonald's)
Sutter Village Shopping Center at the
Fair Oaks Blvd. & Sutter Ave. intersection.
When Ordering:
•
Fax & E-mail orders in advance.
•
Catering orders 2 week notice
.
•
Telephone orders for pick-up.
We accept Visa, Mastercard, and Discover.
Family Friendly Dining Experience!
Mandarin, Hunan, Szechuan Cuisine
Food to Go or Dine In
Make orders to:
Telephone: (916) 485 - 5311
Fax: (916) 485 - 8188
Blue Sky Chinese Restaurant
Serving the Carmichael, Sacramento, Arden, Fair Oaks areas.
Contact & Directions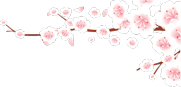 Copyright © 2008 Blue Sky Chinese Restaurant in Carmichael, California. All rights reserved. Web site design by
www.YakStudios.com Sacramento. Not responsible for misprinted content.
| | | | | | | | |